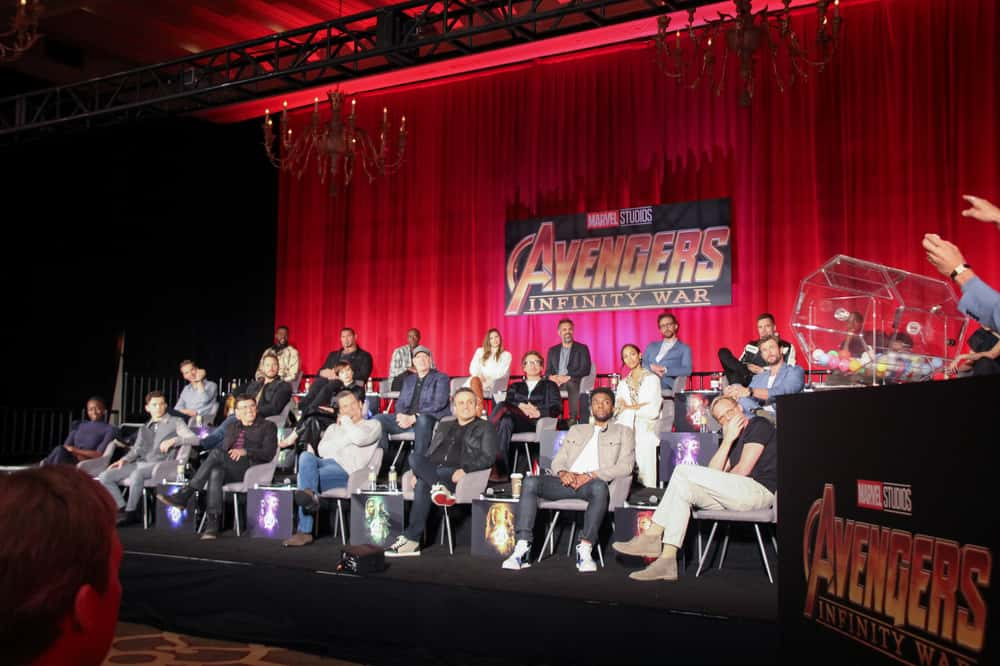 This weekend marks the 50th year that comic book fans from all over the world will descend upon San Diego for Comic-Con. The annual pop culture convention has become a hallmark of major news from film and television studios that leaves their fans either ready to do back flips with excitement or eager to fire up Reddit and tell everyone just how bad they think THAT casting choice really was. 
Here are some of the rumors swirling around the geek community as we all anticipate what news awaits us this weekend.
What Are The Russo Brother Teasing?
The directors of Avengers:Endgame have spent the better part of the last week teasing a big announcement this weekend. A post to their Instagram account showed an image of the date 7/19/2019 with the audio of Donald Glover and Danny Pudi performing their "Spanish 101 Rap" from Community. The NBC comedy, which the Russo Brothers directed 48 episodes of, has a loyal cult following who have all been hoping for the series joke of #SixSeasonsAndAMovie to come true. Could we possibly see a movie announcement? Or perhaps a cast reunion?
Marvel Announces Phase 4
Marvel's Hall H presentations are the stuff of legends at Comic-Con, and this year fans are hoping to get a glimpse at what is in store for the future of their favorite superheroes. With a host of films already in the planning stages, such as The Eternals, Shang-Chi, and the untitled Doctor Strange and Black Panther sequels, Marvel Studios mastermind Kevin Feige could easily win the weekend with a strong showing. The most prominent rumor is the premiere of footage from the upcoming Black Widow movie.
DC Is Here For The Comics 
With Comic-Con becoming increasingly focused on the link between Hollywood and geek culture, it can be easy to forget that the essence of the event is comic books. Fear not, the good people at DC have not forgotten where they came from as they are planning to share details of their plans for several major storylines and events in their comics. 
The "Snyder" Cut of Justice League Is Released
DC and Warner Brothers are rumored to show the fabled "Snyder Cut" of Justice League. The story of this fabled cut of the film comes out of the terrible tragedy that director Zack Snyder and his wife, the film's producer Deborah Snyder, suffered with the death of their daughter. Snyder had to step away from filming and was not able to finish Justice League. After the film was released to poor critical and fan reception, with many citing a noticeable shift in tone from scenes filmed by Snyder and those shot by replacement director Joss Whedon, there was a public outcry for a cut the film that told Snyder's vision. 
Fans went to great lengths to show their support for Snyder and his family in their time of need, as they set up a Go Fund Me page to raise funds for Suicide Prevention in hopes of the release of the "Snyder Cut". After months of rumors and innuendo as to if a cut of the film edited by Snyder even existed, promotional marketing has been seen all over San Diego reading #ReleaseTheSnyderCut and fans are waiting anxiously to see what they are hoping is the Justice League movie we all wanted in 2017.
Celebrating Stan Lee
This one is less of a rumor and more of an acknowledgement of the loss of an icon. This year, the world lost an icon when beloved comic book creator and part-time actor Stan Lee passed away. Over the weekend, Comic-Con will host three separate panels to celebrate the life and work of the New York native and father of Marvel Comics.