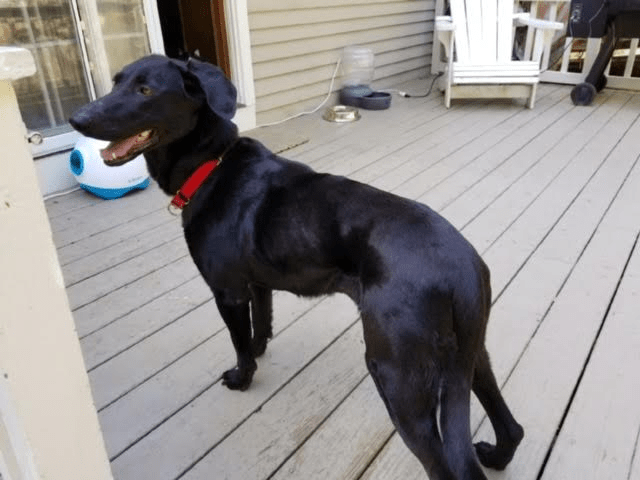 This week we go to Dog Star Rescue where we feature Alexis! Have you ever met a dog that was oozing with the need for love and affection? A dog that is so sweet and shy who is eager to be part of a family? A pup that hasn't been given the best that she deserves in her life, so far? Meet our sweet Alexis.
She is a beautiful 2-year-old Lab/Weimaraner mix who weighs about 55 pounds.  She is all black with eyes that will see straight into your soul and heart. Alexis is already house trained and crate trained. It is important to understand that sometimes dogs may have an accident or two as they adjust to their new home.
Alexis will need the patience and support of a loving family that will teach her that people will provide her with everything she needs to be happy and healthy. She is comfortable with other dogs and looks forward to a warm spot to lay her head and have dreams of happily running in the grass with four legged friends or two legged friends. She is currently in a foster home with cats and has gotten along beautifully with them.
If you have space in your heart and home to welcome this girl and give her a second chance at a wonderful life, come meet and give Alexis a hug and a gentle pat. For more information on Alexis please visit www.dogstarrescue.org