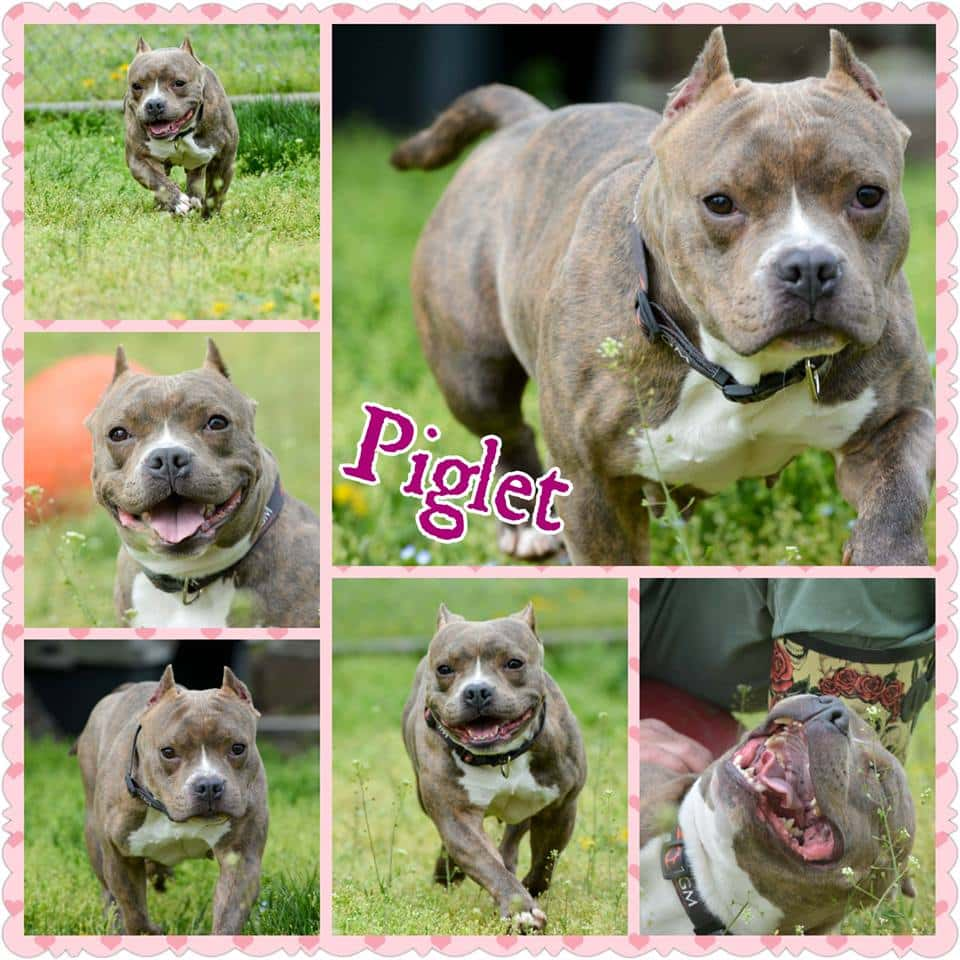 This week we go to Project Precious Rescue where we feature Piglet!
Age: 4yrs
Weight: 40lbs
Breed: staffy/bulldog mix
What I am looking for in a forever home:
-adults only, teenagers ok
-no cats
-a tolerant dog that likes to play, or no other dogs
-mid-energy level (daily walks, occasional hikes)
-lots of snuggling!!!
If you think your family could be a perfect match for Piglet, please go to our website www.pprct.org and fill out our adoption application!