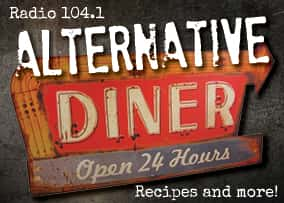 The Radio 104.1 Alternative Diner is here and we are sharing our weekly specials for you to try at home and share in our deliciousness.
Fresh Mango Salsa
We are going to start with a pretty easy fresh mango salsa recipe, because it has been
hotter than hell's front porch lately and fruit is refreshing.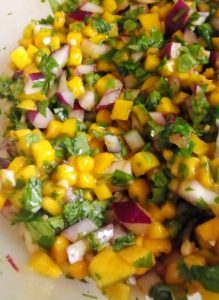 INGREDIENTS:
2 Ripe Mangoes – Diced
1/2 Large Red Onion – Diced
1 Jalapeno – Diced
½ Bunch Cilantro – Chopped
2 Garlic Cloves – Finely Chopped
1 Lime – Juiced
1 Teaspoon Sriracha
Salt and Paprika to Taste
HOW TO MAKE IT:
1) First thing you will need to do is make sure your Mangoes are ripe. Once you have
ensured you have ripe Mangoes, peel the outer skin using a fruit/vegetable
peeler, dice your Mangoes, and add them to a mixing bowl.
2) Next, peel and dice your Red Onion. When finished, add to the mixing bowl with
the Mangoes.
3) Cut the Jalapeno into thin strips, and then give them a fine dice. Once finished
add them to your mixing bowl.
4) Next, we move on to the Cilantro. Take your Cilantro and remove the leaves from
the stems. You can either do a fine chop or a rougher chop here depending on
how you want the Cilantro to look. When finished add your mixing bowl.
5) The final knife work needed for this recipe is to simply chop some Garlic. You're
going to want a fine chop on the Garlic then add it to your mixing bowl.
6) Add the Lime juice and Sriracha to the mixing bowl and begin folding the
ingredients together. Add Salt and Paprika to taste and continue to mix the
ingredients.
Once you have your salsa tasting just the way you like it, should be sweet with just a
touch of heat, store in the fridge for 3-4 days max. This salsa is excellent for Tacos,
Grilled Fish, or just to eat with a bag of chips.