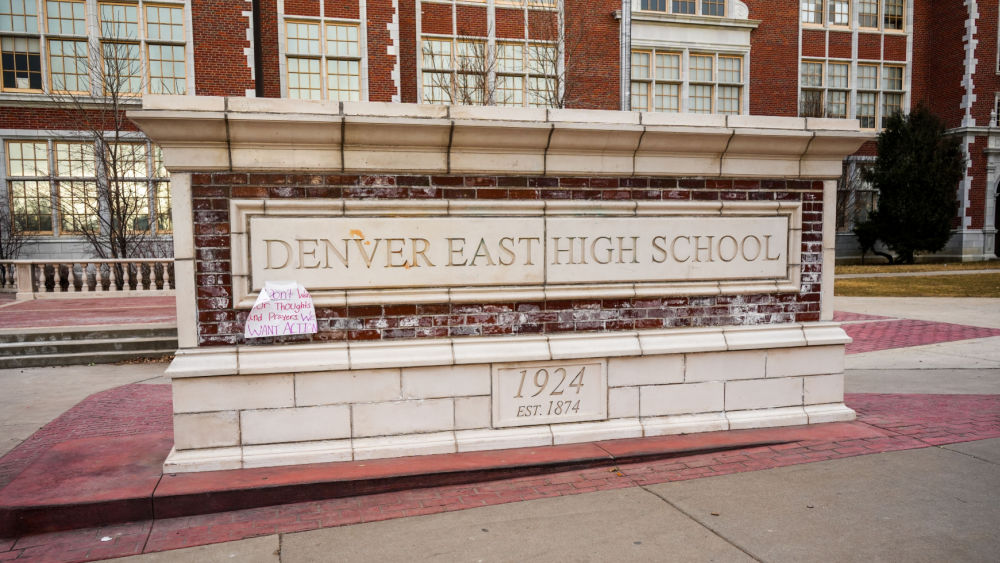 Authorities say that the 17-year-old suspect accused of shooting two school administrators at a Denver high school on Wednesday was found dead in a nearby county.  Officials in Park County, Colorado said that a body had been found Wednesday night near the vehicle that had been sought following the shooting at East High School.
Denver police announced Thursday morning that the body had been identified as the suspect in the shooting, 17-year-old Austin Lyle, who was found in a wooded area, about 2/10th of a mile from a red Volvo that had been sought in the case. The coroner's office said a death investigation was still underway and no further details would be provided until an autopsy was completed.
Denver police said that the shooting unfolded at East High School at around 9:50 a.m.   Lyle had been under a "safety plan" and had agreed to be patted down every morning, and Denver Police Chief Ron Thomas said "During that search, obviously a weapon was retrieved.  A handgun was retrieved, and several shots were fired."  Police did not say how long the student had been under the safety plan, which meant he was searched every morning in the school's office, away from students and other staff. Denver officials also did not say why the student was under the safety plan, citing federal student privacy laws.
A spokesperson for Denver Health said that one of the wounded administrators remained at a hospital in serious condition as of Wednesday night, while the other had been discharged in good condition. East High School recently lost a student, Luis Garcia, after he was shot and killed Feb. 13 while sitting in a car near the campus.
Editorial credit: Jamilya Khalilulina / Shutterstock.com