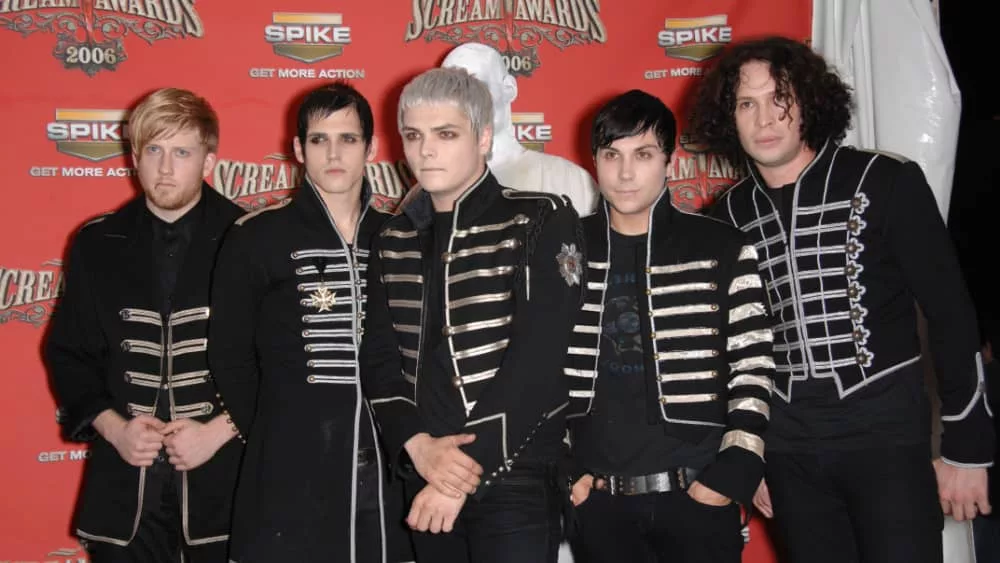 The lineup for the 2024 edition of When We Were Young was announced, taking place on the Las Vegas Festival Grounds on Oct. 19. The third iteration of the music fest will feature over 50 full-album live performances, featuring headliners Fall Out Boy and My Chemical Romance, who will perform "The Black Parade" in its entirety.
The festival posted on its socials: "WHEN WE WERE YOUNG FEST 2024

PERFORMING THE ALBUMS & MORE

Sign up for Presale that starts Friday, November 17th at 10 AM PT. All tickets start at $19.99 down."
Also performing full album sets are A Day to Remember, Jimmy Eat World, Pierce the Veil, the Used, Simple Plan, Dashboard Confessiona, Coheed and Cambria, and Nada Surf. Cobra Starship and Chiodos will also reunite to perform "¡Viva La Cobra!" and "All's Well That Ends Well," respectively.
For tickets and other information, head here.
Editorial credit: Featureflash Photo Agency / Shutterstock.com