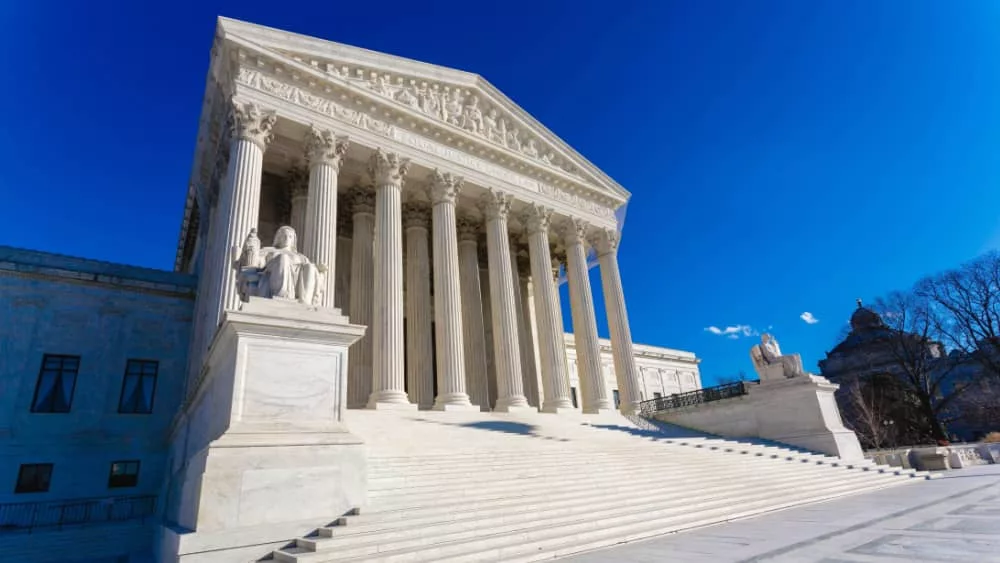 On Monday, the United States Supreme Court rejected former Minneapolis police Officer Derek Chauvin's appeal of his conviction for second-degree murder in the killing of George Floyd during a 2020 arrest, which sparked widespread protests against police brutality and racism. The justices left in place state court rulings affirming Chauvin's conviction and 22 1/2-year sentence, with no further comment.
The justices turned away Chauvin's appeal that he filed after a Minnesota appellate court upheld his 2021 murder conviction and rejected his request for a new trial. Chauvin had argued that jury bias and certain rulings by the presiding judge deprived him of his right to a fair trial in 2021 under the U.S. Constitution's Sixth Amendment.. Chauvin is also separately appealing his conviction on federal civil rights charges.
The 47-year-old Chauvin – who is white – is serving a 22-1/2 year prison sentence for murdering Floyd – who was Black – by kneeling on a handcuffed Floyd's neck for more than nine minutes during an arrest. Chauvin was found guilty by a 12-member jury in April 2021 of three charges of second-degree murder, third-degree murder and manslaughter following a three-week trial that included testimony from 45 witnesses, including bystanders, police officials and medical experts.
https://abcnews.go.com/US/wireStory/supreme-court-rejects-appeal-former-minneapolis-police-officer-105033505
Editorial credit: Tinnaporn Sathapornnanont / Shutterstock.com